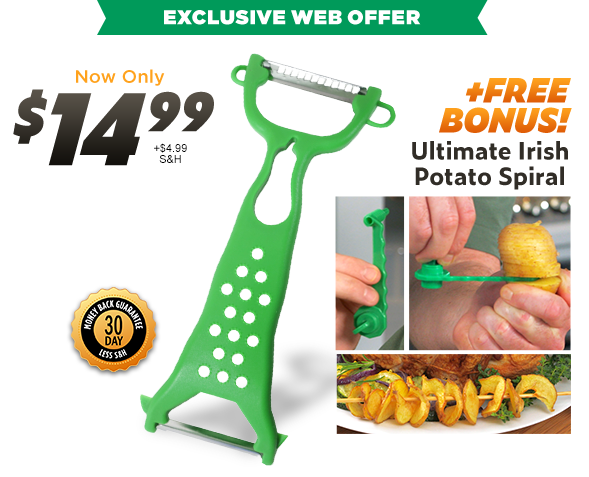 Great For All This Prepping & More:



Introducing
Ultimate Irish Peeler™
Regular peelers slip, slide and get stuck. Ultimate Irish Peeler™ grips in, won't slip and cuts like a hot knife through butter. Even better, it has a serrated blade, a julienne blade AND a grater on the back. The peeler makes short work of vegetables with even the toughest skin. It will even peel an onion before you can shed a tear. The julienne blade turns cabbage and carrots into coleslaw in seconds. And with the grater, you'll never hurt your fingers or your nails again. For garlic, it's the best! Grate ginger for ginger tea or carrots for baby food. Order today, and we'll include the Ultimate Irish Potato Spiral absolutely free! You dig it into a potato, turn it around and then open it up into a spiral that comes out crispy, roasted like a chip. It's the perfect side dish for your roasted chicken or leg of lamb.
Order Ultimate Irish Peeler™ Now!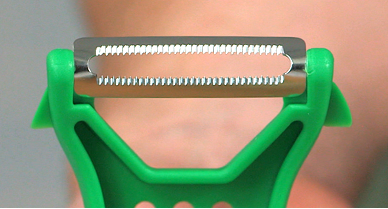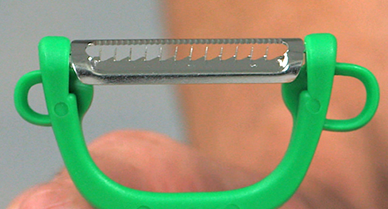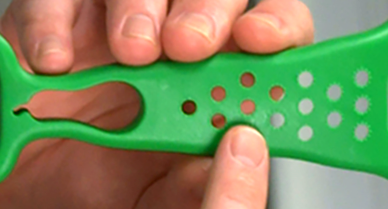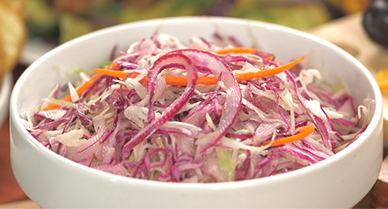 THIS OFFER IS NOT AVAILABLE IN STORES
Fill Out The Form Below To Order Your Ultimate Irish Peeler™ Now!
OFFER DETAILS:
Order an Ultimate Irish Peeler™ today for just $14.99 plus $4.99 shipping and handling. As a FREE BONUS, we'll also include the Ultimate Irish Potato Spiral with your order.
Sales tax may apply.
This offer features a 30-day money back guarantee, less S&H.